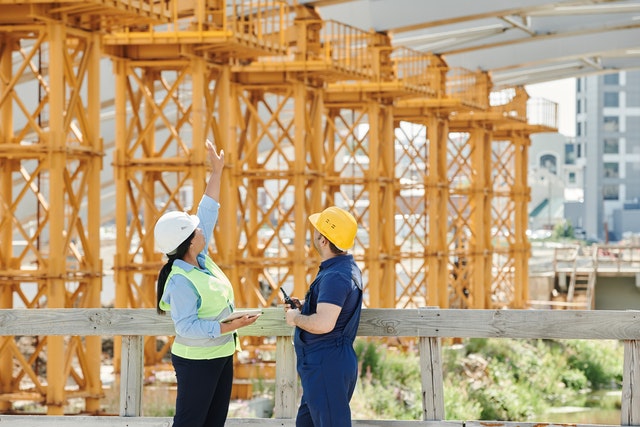 In the world of construction, time is money. When you get a new project, you need to be ready to go, and you'll need a construction insurance policy that you can trust to have your back. The team at ARC Insurance makes it easy to build a comprehensive construction and builders risk insurance policy that will keep you covered. We cater to all construction areas, including residential, commercial, infrastructure, and institutional.
---
Complete Coverage For Your Construction Business
From property damage protection to legal support, construction insurance can help your business in many ways. Whether you're in the planning or building stage, the team at ARC Insurance can help insure your next project.
Our coverage options include:
Commercial General Liability:

This policy insures against bodily injury and property damage for both contractors and project owners.

Builders' Risk Insurance: 

Coverage against damage or loss to the building, materials and fixtures experienced during the course of construction

Wrap-up Liability Coverage:

This policy insures all of the liability risks of a construction project from start to finish. Coverage is available for all contractors and subcontractors working on large construction projects.

Equipment Breakdown Coverage:

Insures direct loss due to the breakdown of equipment. Coverage applies to the repair or replacement of the equipment and can cover lost business income and extra expenses as well.

Project Interruption Insurance:

Compensates the project owner for lost income due to a delay in completion arising from covered perils
Builders' Risk Insurance in Alberta
Builders' risk insurance, also known as course of construction insurance, is designed to cover property during the course of construction, including renovation or repair. It's meant to provide broad coverage to the building and should be purchased in the early stages of the project (before construction begins). Standard property insurance policies are not equipped to cover the additional risks and responsibilities that come along with this type of work, which makes builders' risk insurance a must. These policies provide financial protection against loss or damage to integral materials and fixtures of the structure due to factors such as:
fire
lightning
wind
vandalism
Builders' risk policies don't cover every risk, as they are just one of many insurance options you have available to yourself as a construction business. For example, it's common for earthquakes and floods to be excluded from a standard policy. The team at ARC will work with you to create a customized plan that suits your unique business needs.
Are You Protected?
Lawsuits are expensive, time consuming and, if they are big enough, can ruin a business completely. By making sure you have the right coverage in place, you can feel safe in the event you come across any of these common construction claims:
Project delays: A claim is filed because the project is taking longer than was initially agreed.
Price acceleration:

If a contractor has to exceed the original project budget to finish on time or ahead of schedule, disagreements can arise from the client who is expected to pay these additional costs.

Property damage:

A claim is filed due to damaged property that the client believes was the fault of the contractor.
Take the first step toward comprehensive, worry-free coverage. Contact ARC Insurance today to get started on your construction insurance quote.